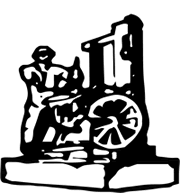 Based in London, Povinelli Products are specialists in knife sharpening and knife sales and have been serving the UK food industry in Portsmouth for over 40 years.
Our clients range from private, domestic customers and small local restaurants all the way through to celebrity and Michelin star restaurants and 5 star hotels in central London.
Professional Kitchen Knife and Accessories, Portsmouth
Knife SalesPovinelli Products Knife Sales provide a wide range of professional kitchen knives and kitchen accessories for sale, all reasonably priced and available to purchase securely online. All orders placed online for our kitchen knives and kitchen accessories, totalling over £100 attract FREE delivery to mainland UK.
Equipment and Machinery, Portsmouth
Povinelli Products stock and supply a wide range of "kitchen equipment and machinery", including bowl cutters & vegetable preparation equipment, table top cutters, stick blenders, combi mixers, juicers, sorbet and ice cream machines, food mincers, food mixers, food slicers, bandsaws and kitchen tongs.
Knife sharpening Portsmouth, Knife Sharpeners Portsmouth:
Povinelli Products offer a premium knife sharpening service to the catering trade from Michelin star resturants to local take-aways. Based in London and with over 40 years experience in the knife sharpening sector, Povinelli Knife Sharpeners are market leaders in knife sharpening services to the UK food industry.